Samsung Wireless Charger Duo Pad –  With 25w Super Fast Charger
Recharge your Galaxy S & Note Phones and your Galaxy Watch Also at the same time with Wireless Charger Duo Pad. Or lend a charger spot to a friend. There are two distinct charging zones. So you can easily charge two phones, a phone, and your Galaxy Watch, or whatever configuration you may need. You can also find wireless chargers.
Double up on fast charging
The Wireless Charger Duo consists of a stand and a pad, allowing you to charge two devices at once. Both spots have fast charging capabilities, so you can place it down and quickly get back to full power.
*Adapter (AFC 25W) and power cord included with Wireless Charger Duo. The FAST CHARGE feature found in the stand and pad requires a power connection with the included adapter.
Not just for phones
Double up your device charging. Put a phone on the stand and your Galaxy Watch, Gear S3, Gear Sport, or charge two phones at once.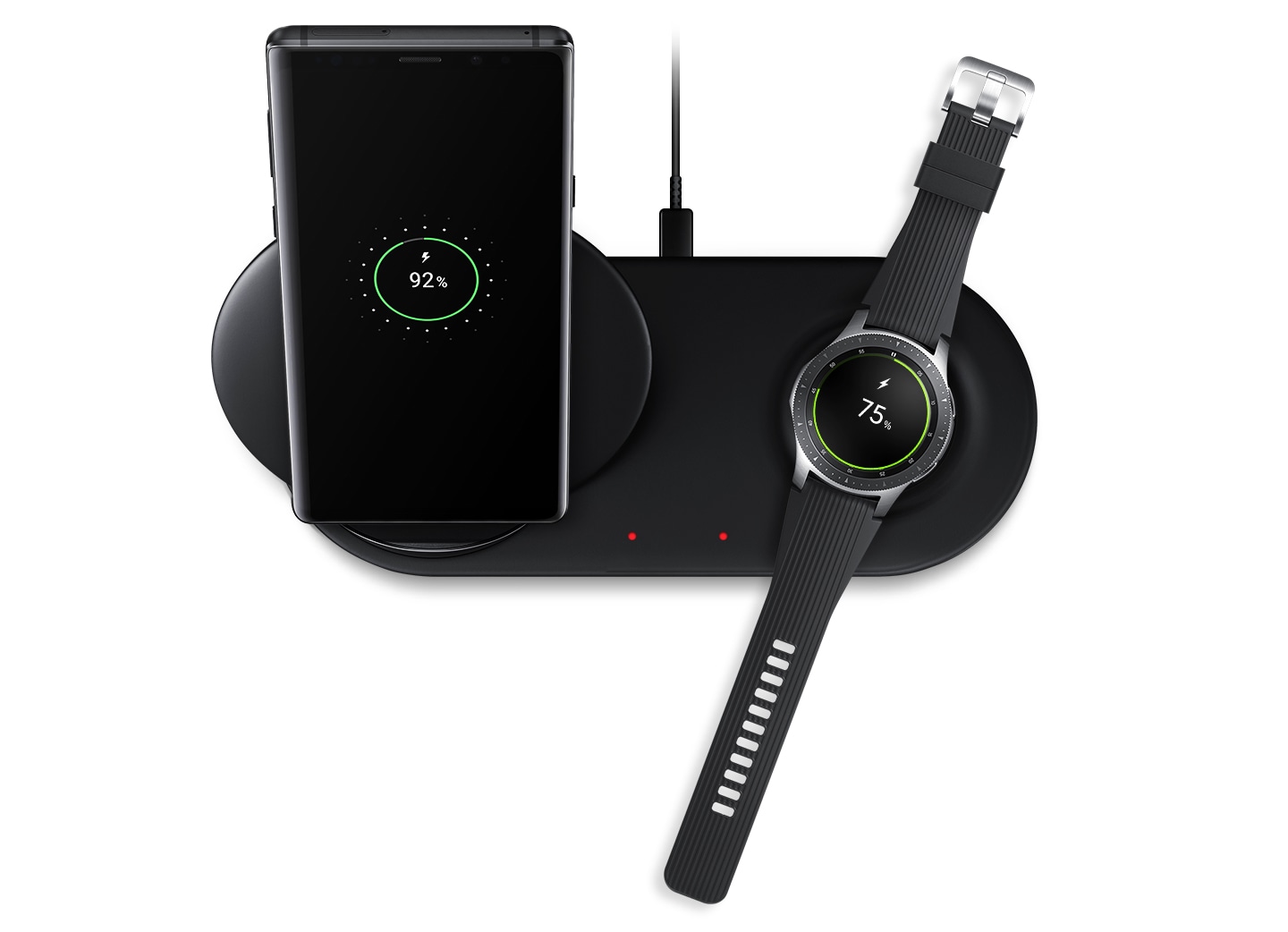 25w Super Fast Charger included in Box With Type c CABLE