Samsung Watch S4 (42mm) Smart Watch
Balance mind and body with sleep cycle tracking, reminders to keep moving, calorie tracking, guided meditation, and breathing exercises for stress management.¹
Go for days.
Go nonstop for days on a single charge.² The wireless charger lets you power up without slowing down.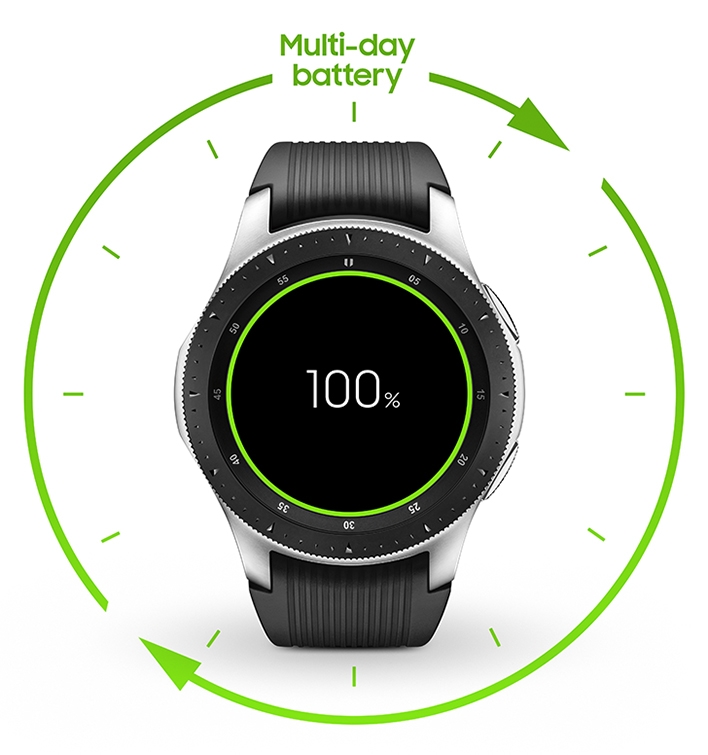 The Galaxy Watch takes on life with military-grade durability,³ swim-ready water resistance⁴, and Corning Gorilla Glass DX+ that prevents the display from getting scratched.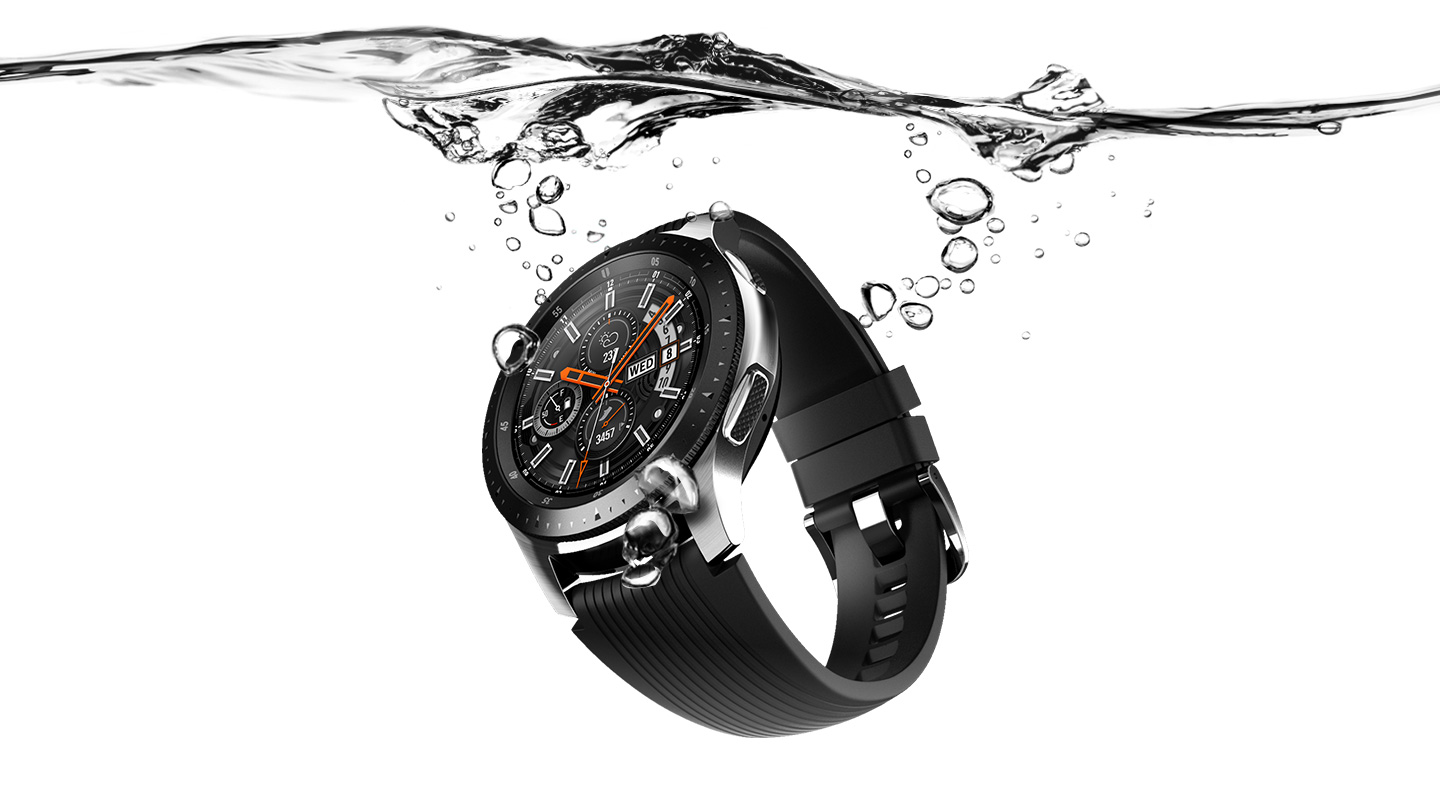 Two sizes. Unlimited style.
Available in two sizes and three colors, the Galaxy Watch offers stylish watch faces so realistic they hardly look digital. Plus, choose from a collection of interchangeable bands.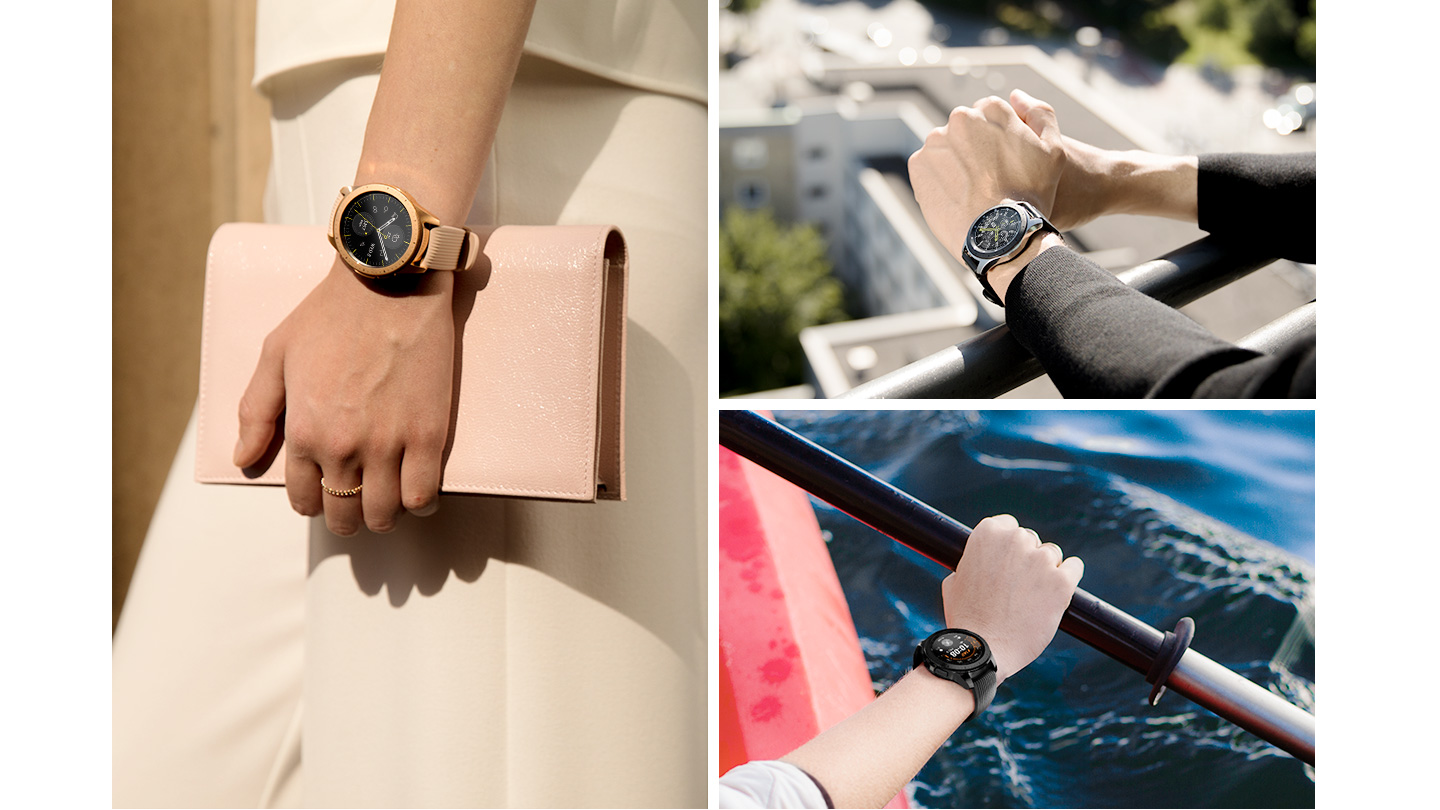 Everything you need on your wrist
Even when your phone isn't in reach,⁵ make and take calls with an integrated speaker and voice mic, respond to texts, and access scores, headlines, and playlists.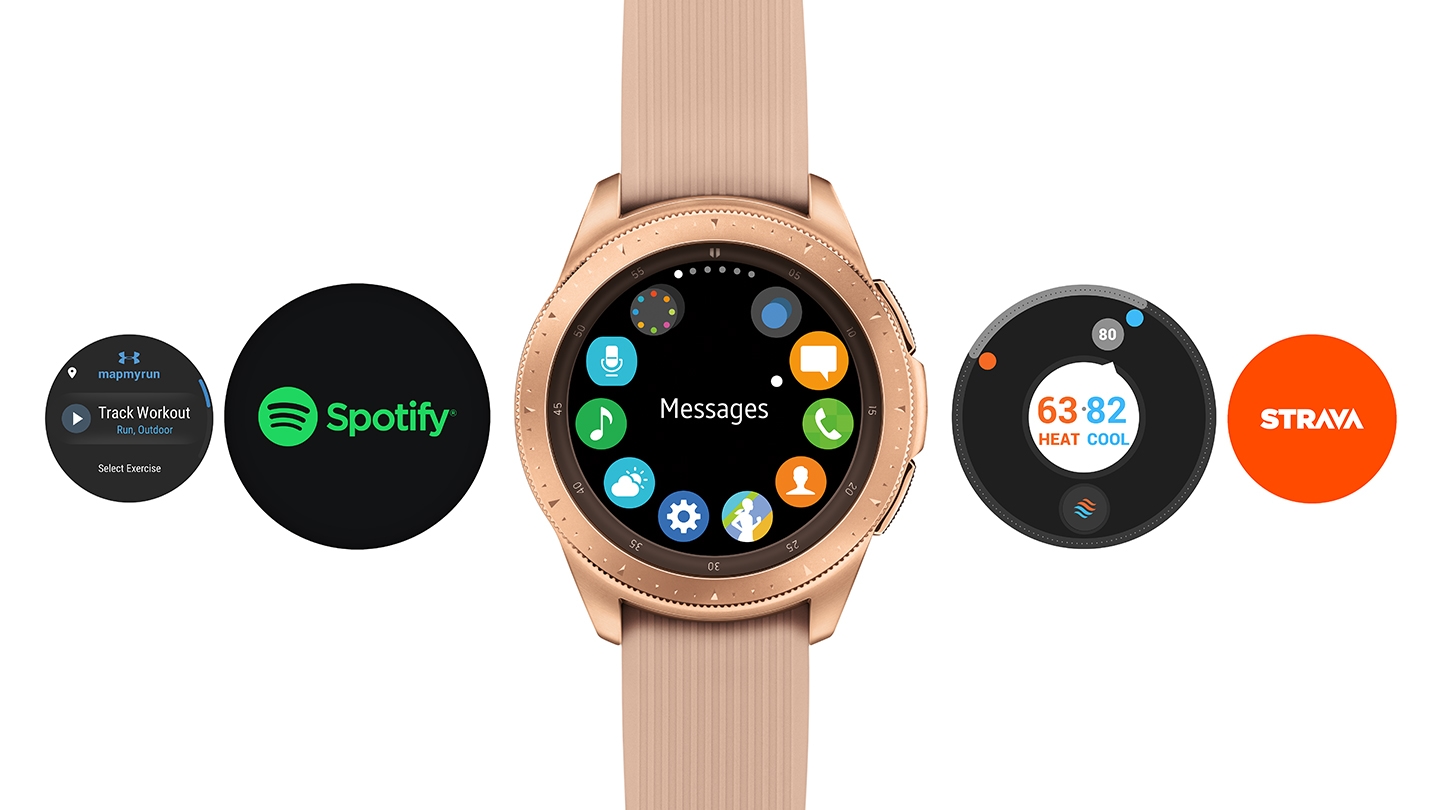 See your appointments as soon as you wake up, then track your activities as the day unfolds. At the end of the day, check your steps plus tomorrow's schedule and weather.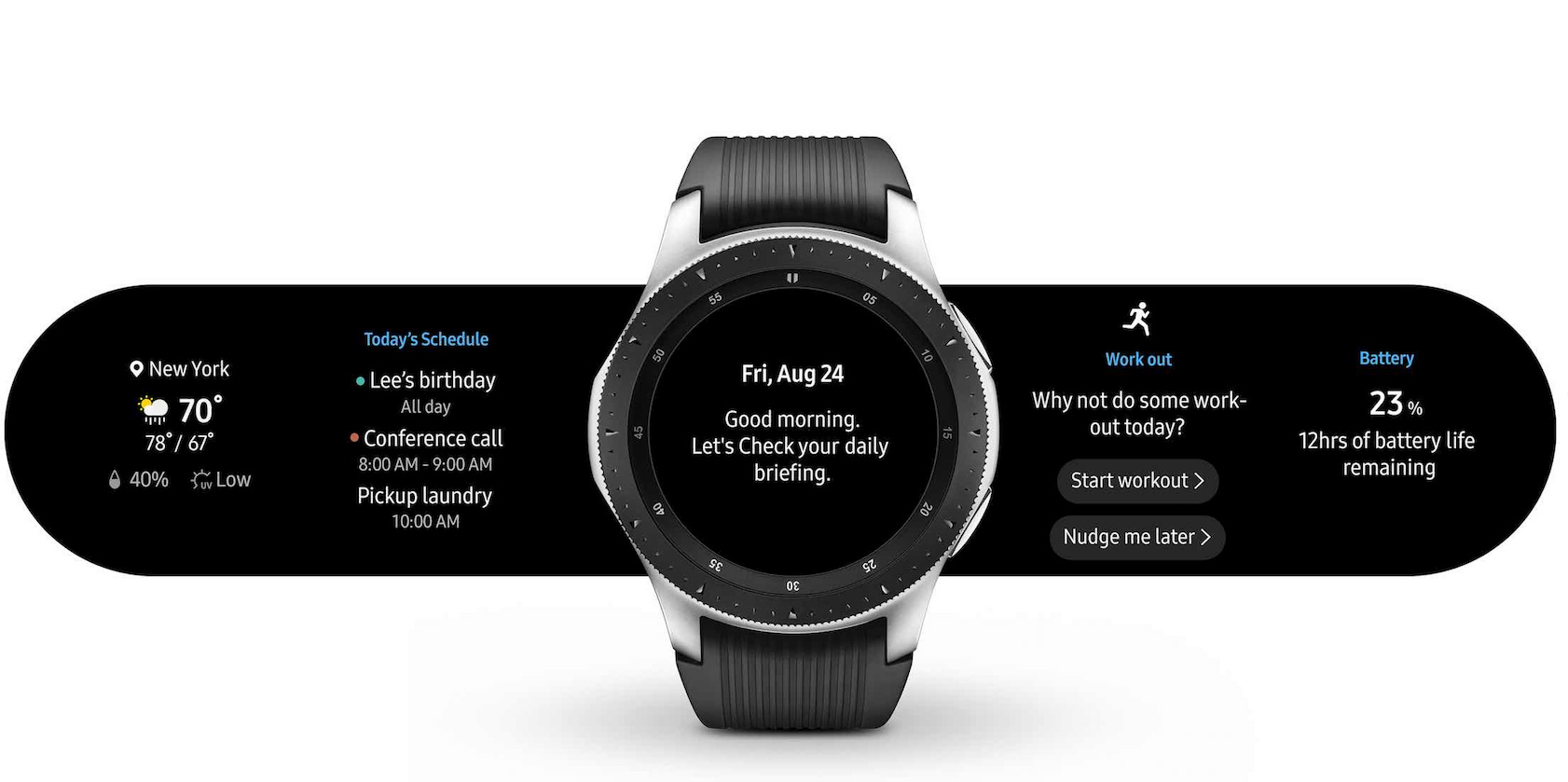 Pay with your watch.
With Samsung Pay NFC compatibility, you can make a payment from your wrist with just a tap.⁸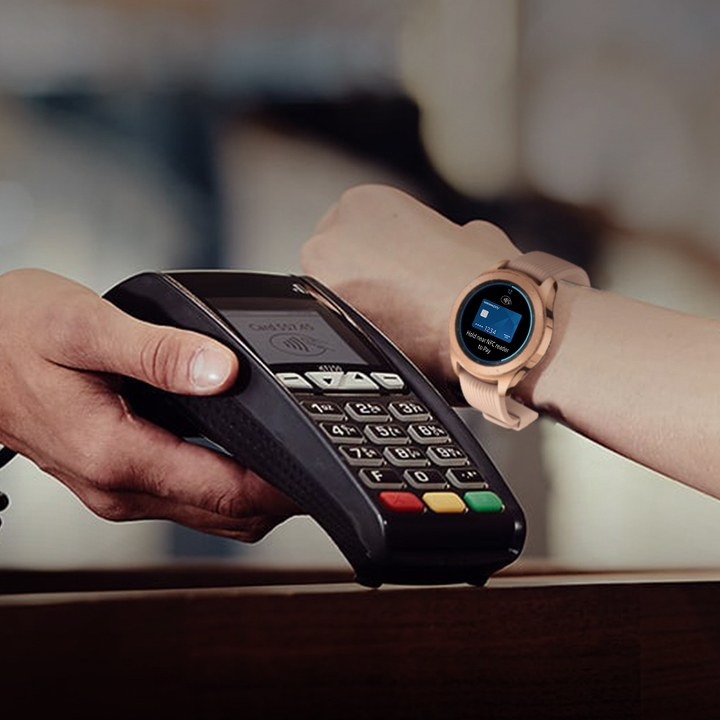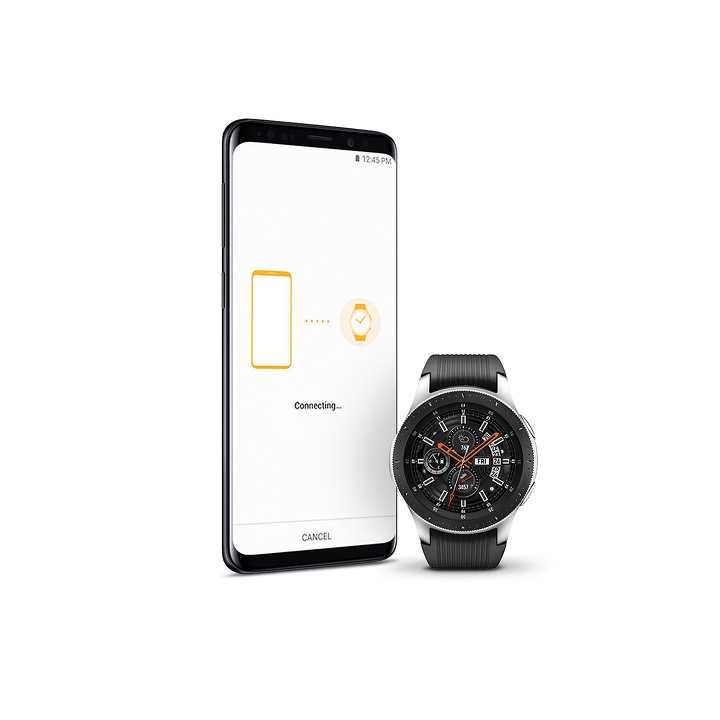 Android & iOS compatible
The Galaxy Watch pairs with both Android and iOS smartphones via Bluetooth connection.
– Stay connected longer. The features of a smartwatch and the natural feeling of an analog watch in a single package. Galaxy S4 Watch links you to the world around you. Match Galaxy Watch to your lifestyle with an authenticity you can see through a variety of watch faces and with depth and lighting effect. A round face, watch hand shadowing, and ticking sound give it the feel of a real watch. You can also find Smart Watches.