Samsung Fast Charge Wireless Charging Stand
Power up in portrait or landscape
Charge your device by simply setting it down. Advanced Qi wireless charging technology enables you to charge your device without plugging in a cable. Experience even faster wireless 9W charging speeds with a Samsung Galaxy smartphone.* Dual charging coils ensure a better charging connection for easy landscape or portrait device orientation.
• Read incoming text messages or answer calls without interrupting charging
• Built-in fan to cool your phone during fast charging
• Multi-colored LED indicator displays charging status
• Qi Certified for tested and safe wireless charging
• Supports wireless charging on Qi compatible smartphones including the Samsung Galaxy S8, Samsung Galaxy Note8, Apple iPhone 8, and Apple iPhone X
• Includes Fast Charge wall charger and USB-C cable†
Charge your device by simply setting it down. Advanced Qi wireless charging technology enables you to charge your device without plugging in a cable. †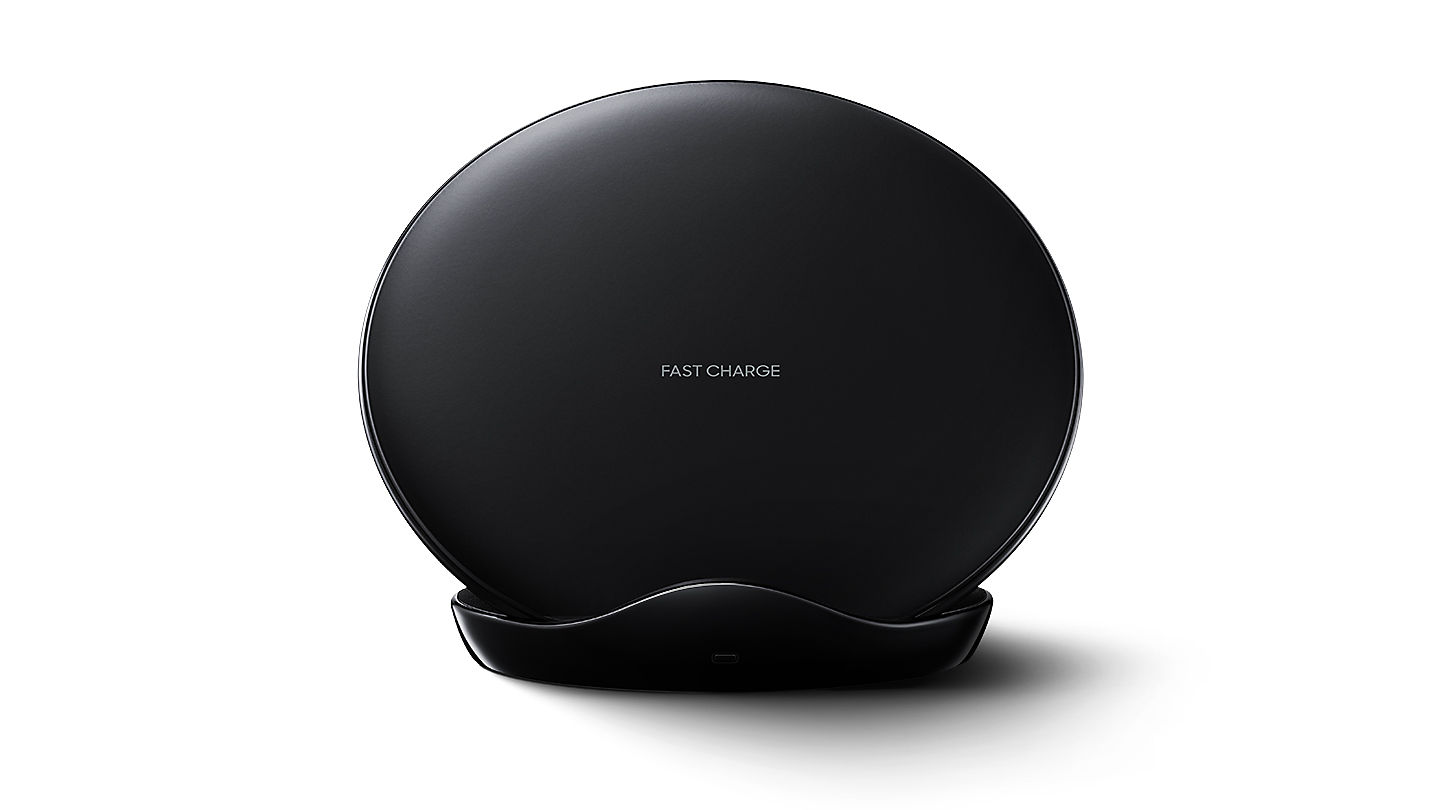 With a Galaxy S9, Note8 or other compatible Samsung smartphone, experience up to Fast Charge wireless charging speeds.* Simply place the back of your smartphone on the charging stand and wait for the charging notification to appear.
The Wireless Charging Stand is Qi compatible meaning any Qi-certified products can take advantage of it, including the Samsung Galaxy S8, Samsung Galaxy Note8, Apple iPhone 8, and Apple iPhone X.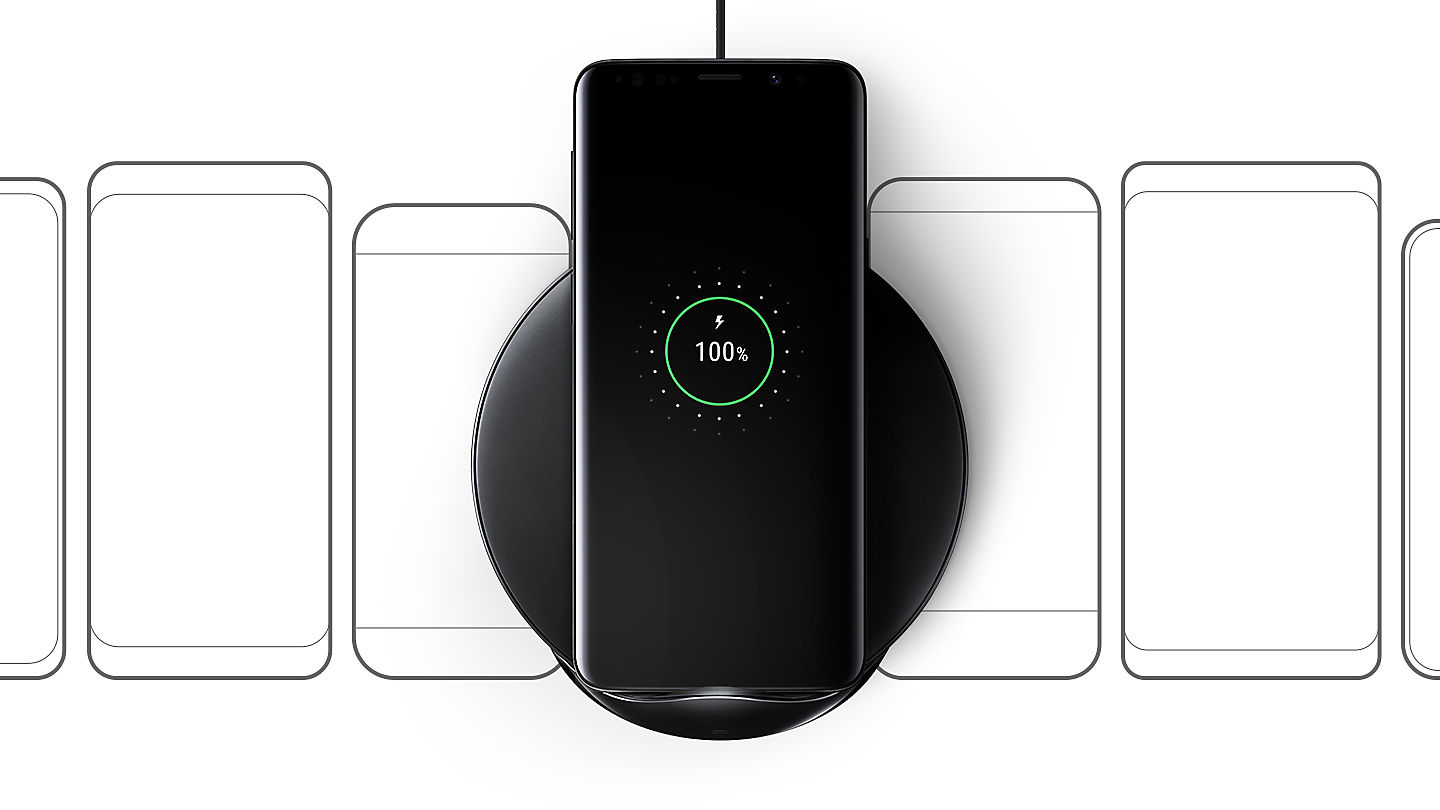 Whether you're using your phone in portrait or landscape mode, you don't have to readjust to place it on the charger. Simply put it down however you want.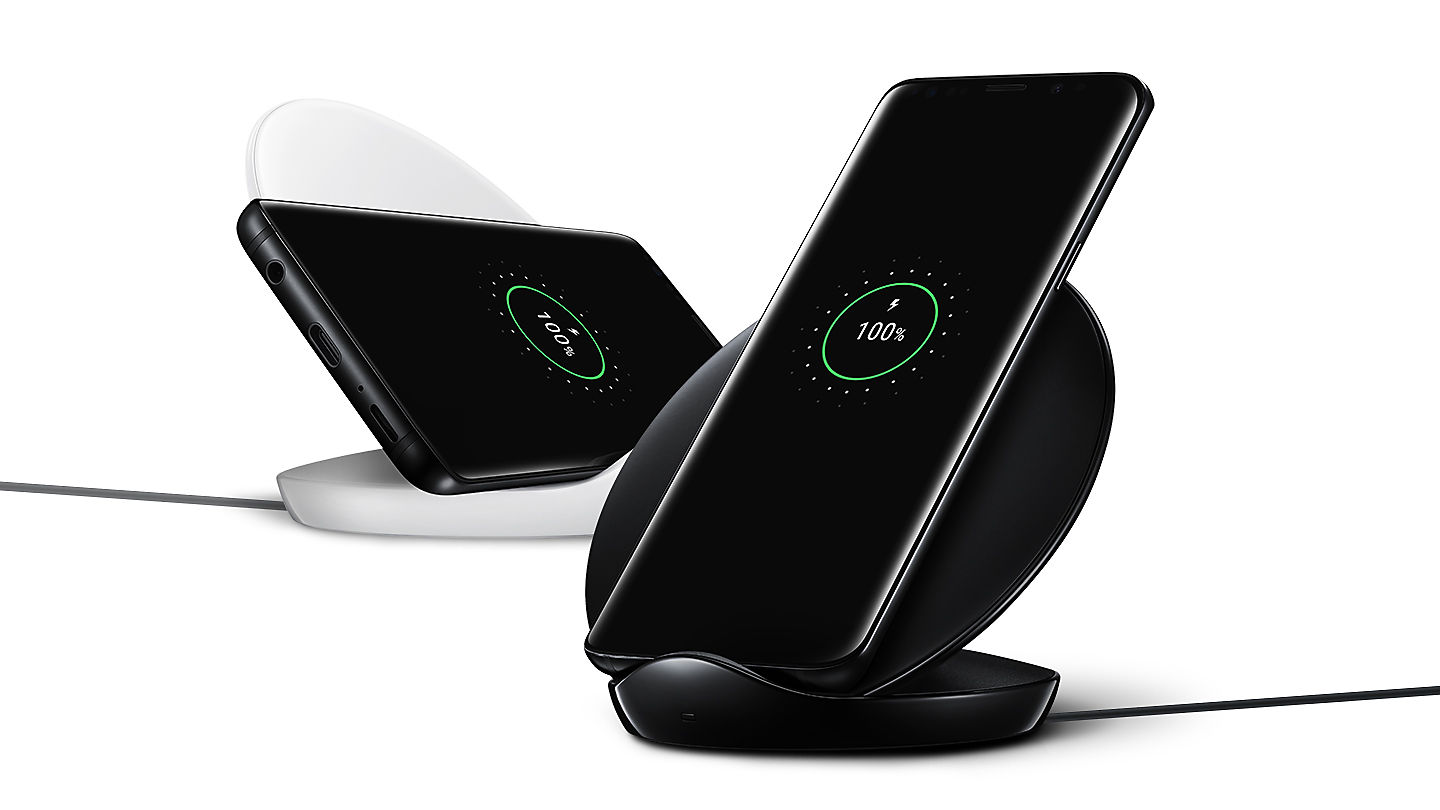 A built-in fan and vents keep your device and the charger cool for more efficient Fast Charging.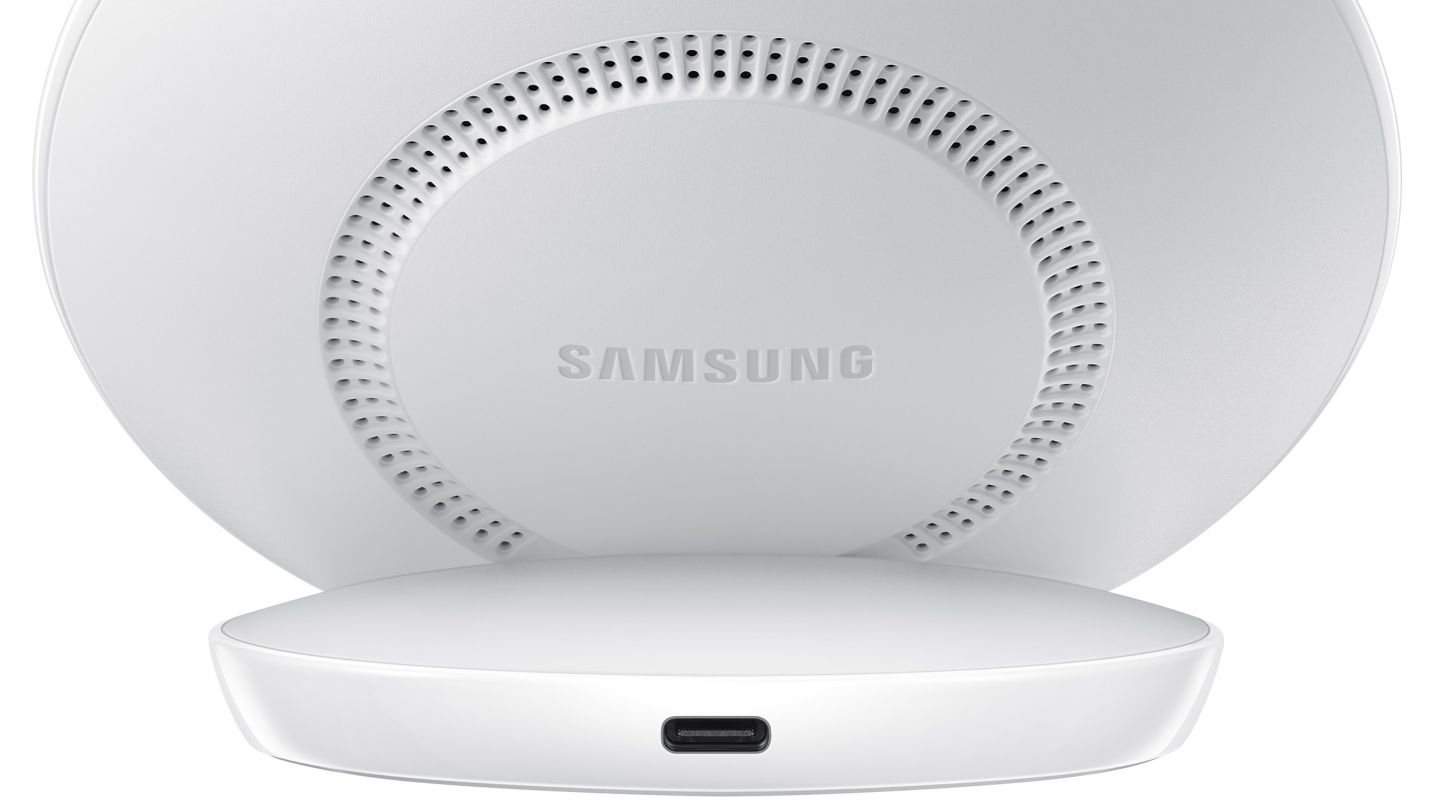 No need to stop what you're doing when the battery gets low—you can wirelessly charge your device in portrait or landscape mode. Sleek and
– Charge your device by simply setting it down. Advanced Qi wireless charging technology enables you to charge your device without plugging in a cable. Also, Experience even faster wireless 9W charging speeds with a Samsung Galaxy smartphone. Because Dual charging coils ensure a better charging easy for the device all orientation. You can also find wireless chargers.